Emergency Services
DraineX don't charge a premium for emergency services
For emergency drainage services,
contact us on 0800 622 6064.
Emergency Services
While there is a lot to be said for being proactive in caring for your property and your drains in particular, there will be times when you have to be reactive. Many things can go wrong with pipes and drains, even if there appears to be no issue or problem in the build-up to an event, and this is why you need to be able to call on a reliable firm that provides emergency drainage services.
DraineX has been operating for 15 years, and we're pleased to say that we provide a dependable and reliable emergency service that is available around the clock. Blocked drains, broken drains and other serious problems can arise at any time of the day or night, and these problems need resolved as quickly as possible. This is why you want to be able to call on an experienced firm that can be with you at short notice and who, crucially, won't penalise you for the time of day.
We don't charge a premium for emergency services
At DraineX, our call-out charge is the same, no matter the time or the day of the week, so you can call us in confidence. We appreciate that many firms charge a premium for emergency drainage services but we don't believe this is necessary in order to provide you with a fast and high quality emergency service. We offer emergency drainage services in London, Surrey, Kent, East Sussex and West Sussex, so if you have a blocked drain or there is a problem with your drains, get in touch and we will be with you as quickly as we can.
All of our engineers have their own van which is fitted with a wide range of drain unblocking equipment. Add this to the fact that our engineers are highly skilled and experienced, and you'll find that we are very confident in being able to resolve your drain problems in a short period of time. Even if we need to carry out a temporary solution and then provide a more reliable and permanent fix later on, we will do so.
DraineX

Offers a Range of Drainage Services

phone us on

0800 622 6064

Other commercial drainage services provided by DraineX include:
SEPTIC TANK WORK
CESSPIT DISPOSAL SERVICES
WASTE INTERCEPTION
WASTER SEPARATION
GREASE TRAPS
PUMP WELLS WORK
DRAIN CLEANSING
DRAIN LINING
DIESEL SPILLAGES
OIL SPILLAGES
DraineX offers the best standard of support
No matter what the drainage issue is, you will find that DraineX is on hand to ensure you receive the best standard of support at a time when you need it most.
We have equipment that allows us to review and analyse your drains quickly, including CCTV survey equipment, so even if the issue isn't immediately obvious, you can rely on DraineX to get to the heart of the problem in as short a time as possible.
When you're looking for peace of mind during a stressful or difficult time, you will find that DraineX is the local drainage specialist that takes care of everything.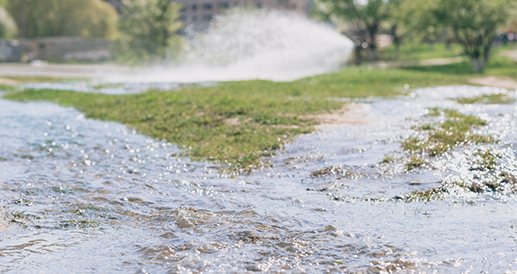 When you have a drainage emergency, don't waste any time, get in touch with Drainage straight away.

For emergency drainage services, contact us on
0800 622 6064.