DRAINAGE SPECIALISTS LONDON
15 Years of experience clearing blocked
drains in London and the surrounding are

24 HOURS A DAY 7 DAYS A WEEK
Every problem has a solution
we can help you with

ENVIRONMENT FRIENDLY
Drainex operate in an environmentally
responsible manner


DraineX

Offers a Range of Drainage Services

phone us on

0800 622 6064

DraineX is on hand to help with the following problems or issues, for commercial and domestic clients:
Blockages
Drain Cleaning
Descaling
Root Removal
Excavations
CCTV
Pre-Purchase Surverys
Lining
Drag in Lining
Expoxy Inversion Lining
DraineX
If you have a blocked drain or there is an issue with your pipes and drainage systems, you need professional help in a hurry. At DraineX Environmental Solutions, we provide a wide range of drainage services and solutions for commercial and domestic clients. Whatever the problem is and whatever your circumstances are, calling on DraineX is the ideal way to ensure that your drains are in good condition.
We are more than happy to serve commercial and domestic customers in London and in the surrounding areas of Surrey, Kent and East/West Sussex. DraineX have developed a strong reputation for reliable and dependable support in these areas, so if you need support from a trusted name, DraineX Environmental Solutions is the team for you.
As a family run company, we are small enough to care but large enough, skilled enough and experienced enough to get the job done. In our 15 years in the industry, we have developed great working practices, and we have moved with the times, which ensure we use the best practices and the best equipment in caring for your drains.
Whatever drainage issue you need assistance with, DraineX is happy to help and will ensure your life gets back to normal as quickly as possible.
One aspect that we are focused on is providing the best standard of value for money. Whether you rely on us for emergency drain services or you aim to be proactive in caring for your property, we believe we are highly competitive on price. This includes our out of hours service, as this will cost the same as a call-out during standard working hours. Blocked drains and pipes don't pay attention to the time of day or night but neither do we, and this means you can be confident that you can call out DraineX without breaking the bank.
Whether you are proactive or reactive in dealing with drainage issues, make sure you choose Drainex for all your drainage needs and requirements.
You can phone us on 0800 622 6064 or contact us via our contacts page on site.
Whatever the problem is, Drainex are on hand to help.
phone us on

0800 622 6064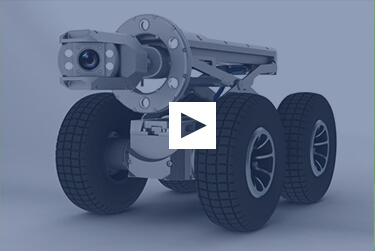 TESTIMONIALS
"Martin and Dean are totally reliable, efficient and honest.
I recommended DRAINEX to a company with their own drainage operation and in no time at all Martin and Dean were the unanimous first choice Sub Contractors,used in preference to their own workforce many times.
No come backs, no recalls, no incidents, No problems.

Their USP is the fact that they can deal with far more than clearing a blockage, obviously cc surveys as well, but the total post contract making good and where required, dig ups, re surfacing and so on. No third party hassle. The whole job in house at a fair price

Sometimes the benefits of dealing with a smaller business can pay huge dividends. Every now and then a gem turns up, and long may they sparkle."
Top Qualities: Great Results, Good Value, High Integrity
Andy Hyder — Contracts manager for KSD Group and Tesco